Search results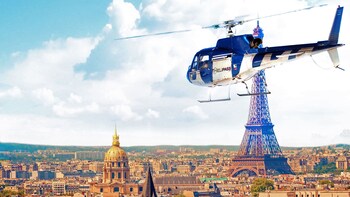 Helicopter Tour over Paris & the Chateau de Versailles
by Helipass
Duration 1h 30m Free cancellation available
Paris' tightly wound coil of zinc rooftops, iconic landmarks like the Eiffel Tower and the utterly breathtaking palace and grounds of the Chateau de Versaill...
Helicopter Tour over Paris & the Chateau de Versailles
Duration 1h 30m Free cancellation available
per traveller * 210 € 210 €
Price is 210 €
per traveller*
Free cancellation available
*Pricing based on group of 2 travellers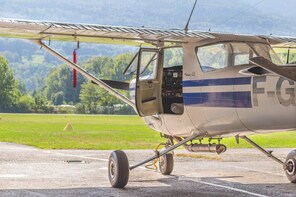 Paris : Your 1-Hour Private Sightseeing Flight
by Wingly
Duration 1h Free cancellation available
UP, UP and AWAY! This is your chance to experience the fun of flying PRIVATELY. Yes, that's right. No shuffling from queue to queue, no delays, no screaming ...
Paris : Your 1-Hour Private Sightseeing Flight
Duration 1h Free cancellation available
per traveller * 89 € 89 €
Price is 89 €
per traveller*
Free cancellation available
*Pricing based on group of 3 travellers